About Clay Shooting
What is Clay Shooting?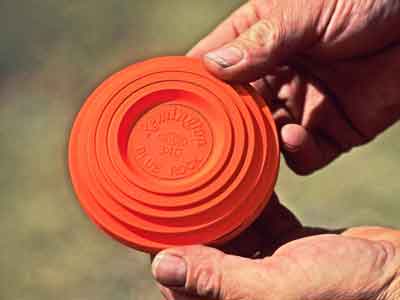 Clay shooting is the art of shooting special flying targets, known as clay pigeons, with a shotgun.  A clay pigeon is a circular disk, made from pitch and chalk, usually measuring 110mm in diameter. It is brittle enough to break when hit but strong enough to be spun into the air at speeds of up to 90mph!
The clays are fired into the air by a special trap which is controlled remotely by our instructors. Depending on the type of activity these clays can be fired from lots of different traps and at different speeds or simply fired one by one for lessons or beginners.
Here at Hopetoun Clays we offer a variety of clay shooting activities that can be tailored to suit all levels, including beginners, for individuals, families or groups large or small.  We can also add things like catering, competitions, accommodation and hospitality to your shooting plus a range of other activities including highland games or quad biking.
Why Choose Hopetoun?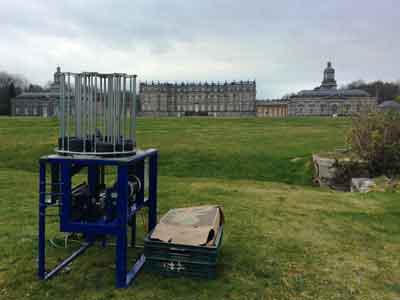 In addition to our highly skilled and qualified team of instructors (see below) one of the main reasons people choose Hopetoun is for our location. Set within a 6,500 acre rural estate surrounding the iconic seventeenth century Hopetoun House the site offers an idyllic secluded parkland setting whilst being less than 30 minutes from Edinburgh city centre and 15 minutes from Edinburgh airport.
Depending on your chosen activity you could be shooting in front of our stately home, deep within our woodland, on one of our pheasant beats (out of season) or shooting across our farmland high above the Firth of Forth. Very few shooting grounds can offer such variety and accessibility.
The Team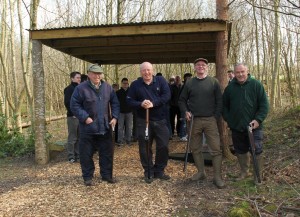 At Hopetoun we are very fortunate to have a dedicated, experienced team headed up by one of the top clay shooters in the country, Stewart Cumming. Each of our instructors are passionate about the sport and enjoy sharing this with you whether you're here to learn, have some fun or have just always wanted to give it a go.  Our instructors will always be on hand to help you with any questions and most importantly, to get everyone smashing those clays!
For lots more information on what we can offer at Hopetoun Clays. Please visit:-
Contact Us
Whatever you're looking for we'd love to hear from you so give us a call to discuss your requirements on 0131 331 9940 (Mon-Fri) or drop us a line at clays@hopetoun.co.uk
Please note that all shooting needs to be pre-booked and pre-paid in advance of your arrival at Hopetoun Clays to ensure that we have sufficient instructors and equipment to meet your needs.
My friends and I took part in Clay pigeon shooting today and we had a fantastic time which was largely due to Stewart. He was patient,professional, friendly and made the 50th birthday of my friend very special. We really appreciate the service he provided in such a friendly manner. We will definitely be back.
Mrs Katie Llewellin, March 2016