Clays Gets Club Status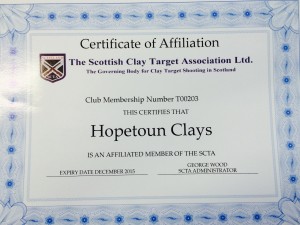 Hopetoun Clays are delighted to have become registered members of the Scottish Clay Target Association.  With this status we can now hold Scottish registered shoots here at Hopetoun, attracting a wealth a top shooters from all over the country.
The next such event will be the Scotland FITASC selection shoot and will be held here on Sunday 23rd August.
Categories: Hopetoun Clays Hopetoun Estate