Holiday Accommodation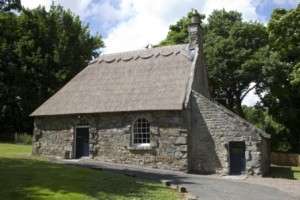 For those seeking a private, idyllic getaway, yet within easy reach of Edinburgh and central Scotland, Hopetoun is the perfect location. Set within the picturesque grounds of the estate Hopetoun has two self-catering holiday cottages and a bed and breakfast.
Mid Lodge, Thatched Cottage and Parkhead House have all been awarded 4 stars by VisitScotland in recognition of their high quality.
Parkhead House
This traditional game keepers cottage is located on the estate's Deer Park and offers two double bedrooms and a twin, all of which are en-suite. There is no minimum stay and visitors can choose to stay on either a bed and breakfast basis or hire the entire property for a self catering break.
All guests staying in Hopetoun's holiday accommodation not only enjoy proximity to Edinburgh but have access to a wide range of activities within the estate. All guests receive a complimentary visit to Hopetoun House and free access to the House grounds during opening hours.
Parkhead House is run by James & Angela Gourlay, enquiries can be made through their website or by calling 0131 331 4348.