Wedding Catering
Here at Hopetoun we have worked with our acclaimed wedding caterers Heritage Portfolio for over 14 years. Renowned for their flair, imagination and ability to create utterly delicious dishes, no matter what the numbers, Heritage Portfolio will work with you to devise a menu and drinks list that will have your guests sighing with pleasure even at the first canapé.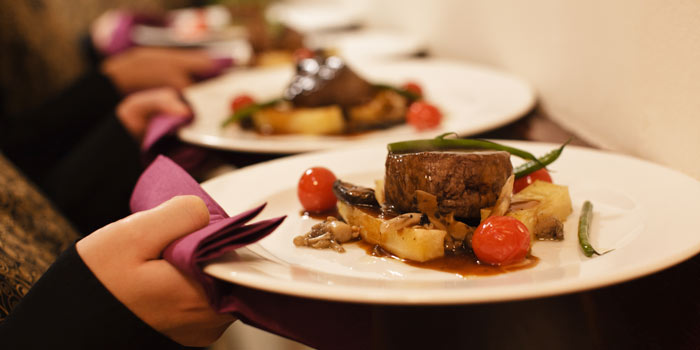 They'll chat to you about your favourite things, give you foodie ideas to ponder, then have a tasting, you'll meet the chefs and together build your wedding menu.
Once everything is in full swing, you'll be glad of their indulgently attentive yet beautifully unobtrusive service – stylishly kitted out and cool under pressure, the team will deliver a wedding day to be remembered for a lifetime.