Image sizes reference
This page – for internal use – lists the different image sizes the Hopetoun site can accommodate. All sizes below are in pixels.
Hero – Soliloquy Slider
Images used for the slider on the home page must be exactly 1072 x 357: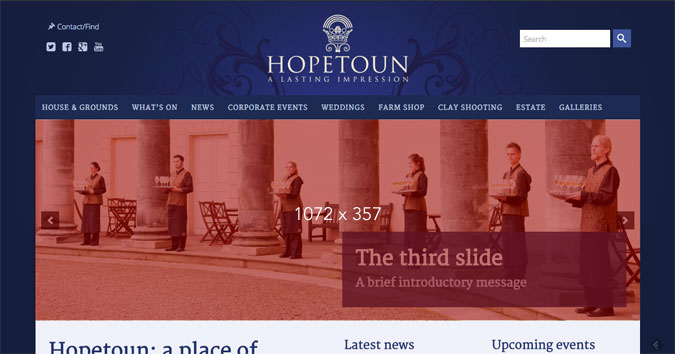 Hero – Large Image
The image used for the large landing page image must be exactly 1072 x 268: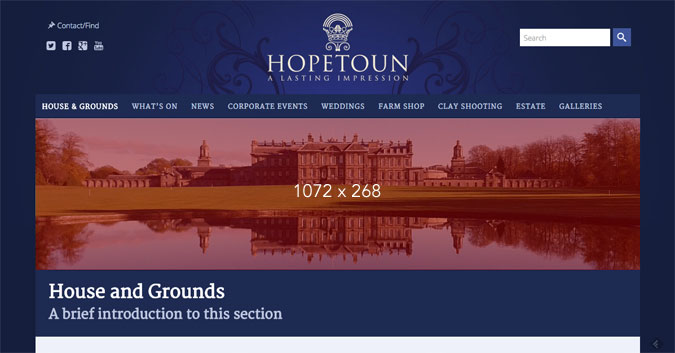 Hero – Pillbox
The pillbox image used on section internal pages must be exactly 1072 x 134: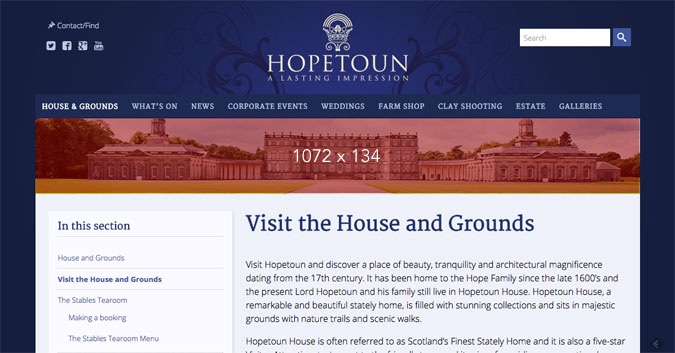 Feature
The image used for the 'feature box' images on the left sidebar and footer, and on section landing pages, must be exactly 500 x 164: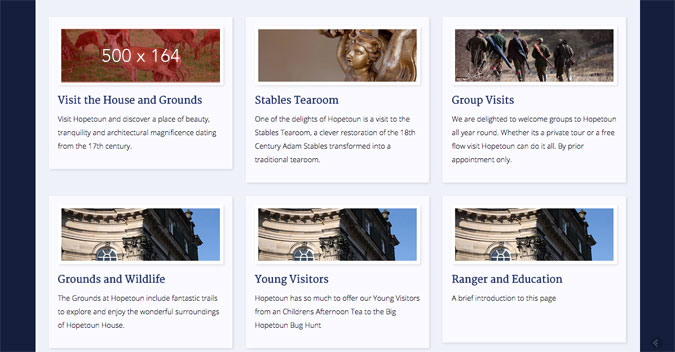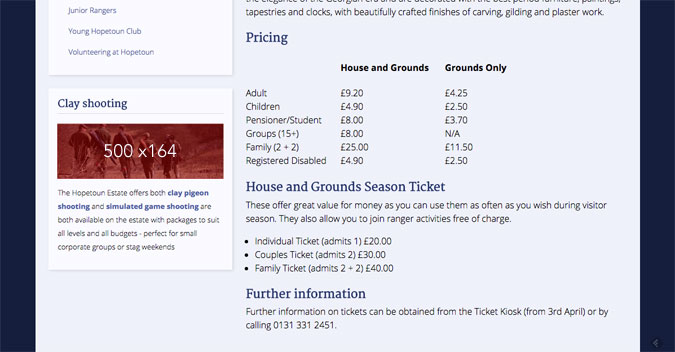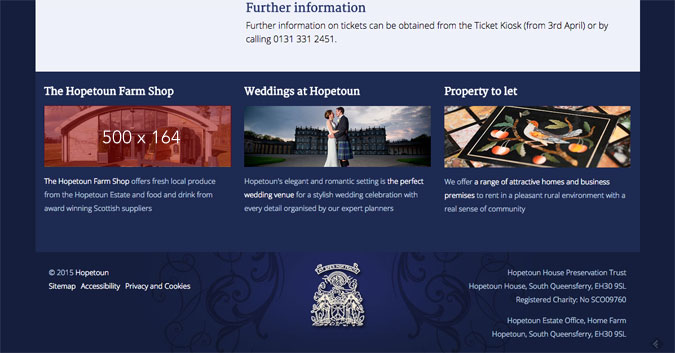 Content
Images embedded within the content region can be of any shape, but the suggested width for landscape oriented images is 675, and for portrait oriented images 300. It is suggested, for consistency, that the ratio for landscape oriented images should be 2:1, and for portrait 3:4.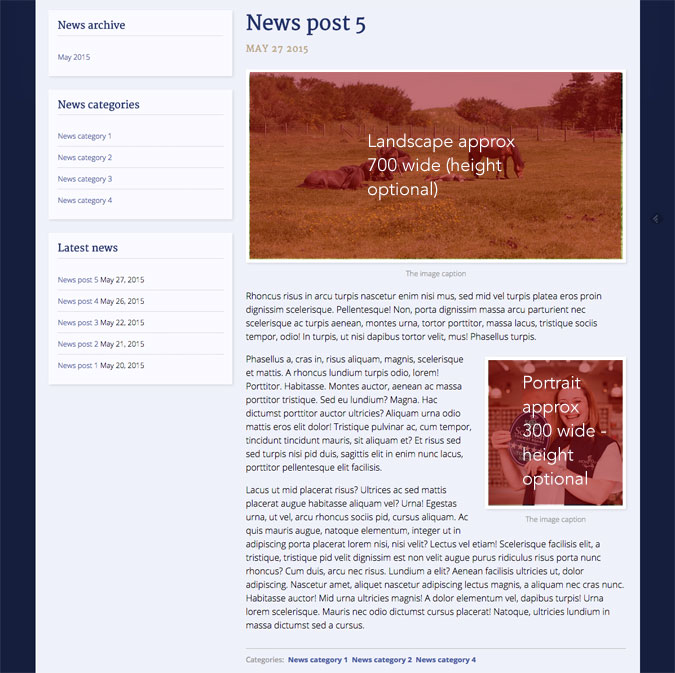 Gallery
Images used for galleries can be of any shape but it is suggested that they be no more than 700 wide or high: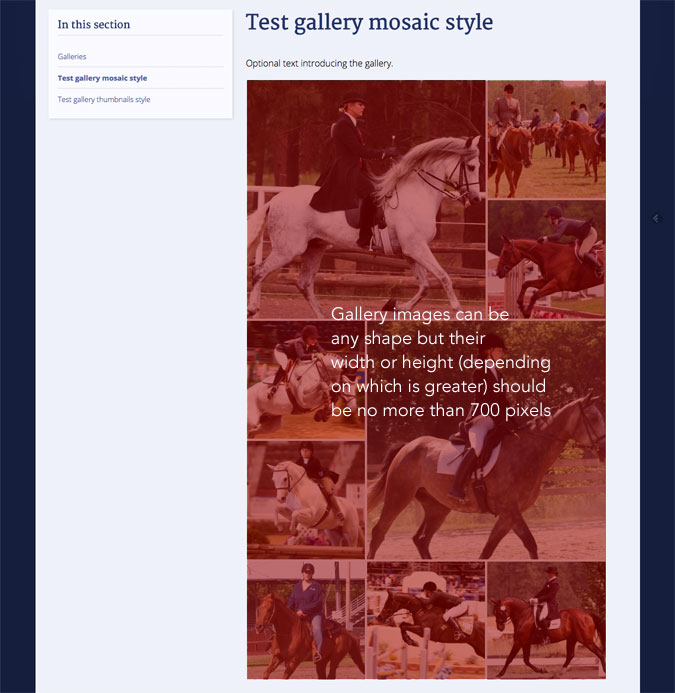 News and events
The thumbnail images that appear on the news and events listing pages are cropped automatically to thumbnail size: