About the Farm Shop
Hopetoun's Finest Foods
We pride ourselves on offering the finest food and drink we can possibly source.  We champion Scottish producers wherever possible but we also celebrate many unique national and international producers who make the most amazing food and drink not widely available on the high street.
At Hopetoun we meet with local suppliers to taste new produce on a regular basis aiming to support many local and independent businesses whilst offering you the very finest foods from around the country.
Butchery
The Hopetoun butchery is the very heart of Hopetoun Farm Shop and offers our largest range of locally sourced produce. In fact our beef, lamb, seasonal game and poultry all come direct from our very own Estate. We also stock a range of pork products from an award winning supplier in Ayrshire.
The butchery features a large selection of different cuts and many different products hand made in-store including our award winning steak burgers, sausages, kebabs, stir fries and marinades. Our butchers also make their own Aberdeen Angus steak pies using Hopetoun beef which are found in the delicatessen.
Our team of friendly butchers are more than happy to impart some of their knowledge and offer advice to our customers. If you are looking for something specific or want to place an order then complete our enquiry form below or give Derek or William a call on 01506 830716. They will be more than happy to help in any way they can.
Delicatessen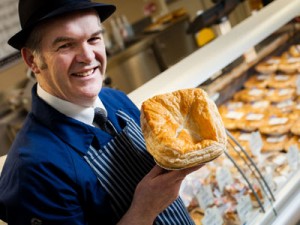 The best selling range at the deli has to be our Hopetoun pies made in-store by our butchers. Handmade and baked in our cook room our pies are brimming with succulent Aberdeen Angus beef reared on the Hopetoun Estate including steak pies, beef scotch pies, mince rounds, bridies and beef sausage rolls.
In the deli you'll also find a great range of cold meats. Our butchers regularly cook our estate reared beef and lamb ready for chilling and selling sliced in the deli. The range currently includes sliced roast beef, roast minted lamb and gammon.
The deli is also a haven for cheese lovers as we have one of the region's largest collections of Scottish cheeses. From Jezebel to Anster and Crowdie to Clava you'll be spoilt for choice.
Bakery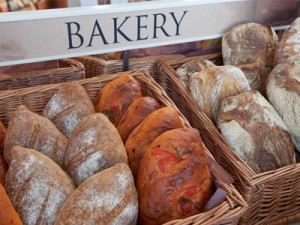 We work with local bakers Oliphants and Fife bakers Fisher & Donaldson to ensure we always have the freshest bakery products we can.  We compliment this at the weekend with a range of patisserie products baked fresh in-store along with the bespoke Teacake and Brownie range from Zukr Boutique.
We also stock a complete range of gluten free bakery products from our local supplier the Wheat Wheat Free Bakery. Some of their cakes are just as popular with those not on a GF diet than those who are!
Grocery & Gifts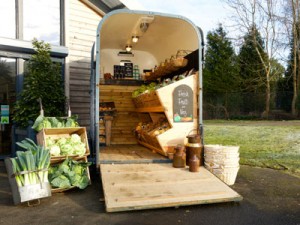 Have you ever been shopping in a horse box?  Our fresh fruit and vegetable selection is uniquely displayed in our quirky horsebox outside. Just help yourself from the baskets and crates full of fresh produce and pay in-store.
The farm shop also boasts a wonderful range of preserves, cereals, marinades, soups, smoked fish, ready meals, confectionery and more and don't forget to visit our drinks department for a huge variety of unique wines and spirits.
Community Engagement
At Hopetoun Farm Shop we very much see ourselves as being part of the local community. From supporting local suppliers to donating gifts to local charities we get involved as much as we can with what's happening within West Lothian and Edinburgh. Further afield we also network within the Scottish food and drink industry (we especially enjoy the research!) and are proud to be members of brilliant organisations including VisitScotland, GoRual Scotland, Visit West Lothian and Queensferry Ambition.