Hopetoun Farm Shop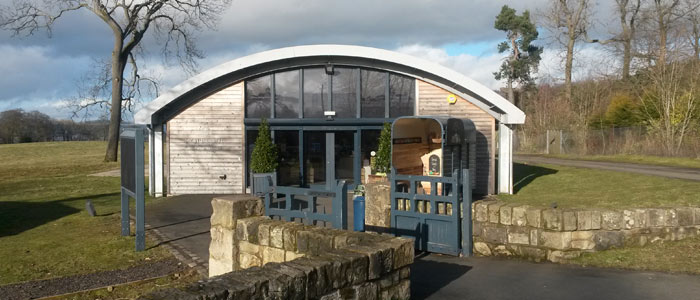 We are very proud to have a 5 Star farm shop located here on the Hopetoun Estate who champion Scottish producers wherever possible but also celebrate many unique national and international producers not widely available on the high street.
Butchery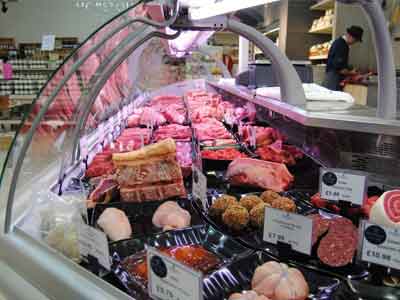 The butchery is the very heart of the shop and all of their beef, lamb, seasonal game and poultry all come direct from Hopetoun Estate. They also stock a range of pork products from an award winning supplier in Ayrshire.
The butchery features a large selection of different cuts and many different products hand made in-store including their award winning steak burgers, sausages, kebabs, stir fries and marinades. The butchers also make their own Aberdeen Angus steak pies using Hopetoun beef which are found in the delicatessen.
Delicatessen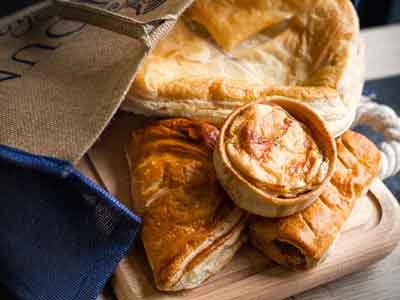 The best selling range at the deli has to be their Hopetoun pies made in-store by the butchers.
Handmade and baked in our cook room our pies are brimming with succulent Aberdeen Angus beef reared on the Hopetoun Estate including steak pies, beef scotch pies, lamb pies, chicken curry pies, mince rounds, bridies and beef sausage rolls.
In the deli you'll also find a great range of cold meats including estate reared roast beef and roast minted lamb and Scottish gammon.The deli is also a haven for cheese lovers with a large collection of Scottish cheeses.
Bakery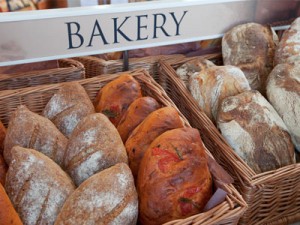 The shop works with local bakers Oliphants and Fife bakers Fisher & Donaldson to ensure they always have the freshest bakery products.  They also stock a complete range of gluten free bakery products from local supplier the Wheat Wheat Free Bakery. Some of their cakes are just as popular with those not on a GF diet than those who are!
Grocery & Gifts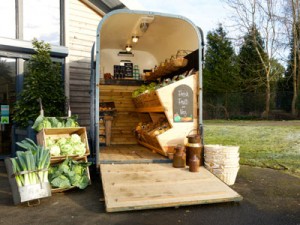 Have you ever been shopping in a horse box? Their fresh fruit and vegetable selection is uniquely displayed in a quirky horsebox outside.
The farm shop also boasts a wonderful range of preserves, cereals, marinades, soups, smoked fish, ready meals, confectionery and a well stocked drinks department for a variety of unique wines and spirits.