Our Farms at Hopetoun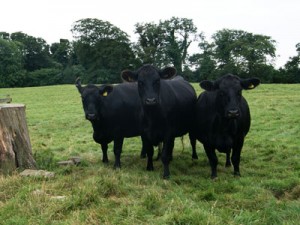 Hopetoun returned to livestock production in 2011 setting up new livestock rearing enterprises and putting in place new facilities for husbandry and processing. The farms at Hopetoun extend to 3,000 acres of in-hand lowland in addition to a further 1,500 acres of tenanted land.  There are 600 acres of grassland over which we rear our own Aberdeen Angus cattle, sheep, free range chickens and bronze turkeys which are all sold fresh in the butchery within Hopetoun Farm Shop.
All cattle are overwintered on loose bedded straw in traditional cattle housing and fed silage.  They are turned out to grass paddocks for the spring and summer.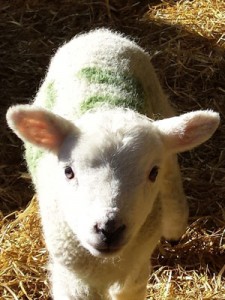 Our sheep are sourced from 3 different farms on the Estate and breeds include Mules, Texel Cross lambs and Hebridean which have been at Hopetoun for over 200 years!
Our animals are reared in a way which ensures high standards of husbandry and record keeping, resulting in full traceability.  This extends to the slaughter of animals and great care and diligence was taken in the choice and location of the slaughter house for the slaughter of sheep, pigs and cattle.  Chickens and turkeys are all slaughtered in our own processing plant built specifically for poultry.
We also have 2200 acres of combinable crops including oil seed rape, barley and wheat. Sileage, wheat and barley from the farms is also used to feed our livestock so our animals get to eat local produce too!