Conservation at Hopetoun
Hopetoun House and Estate are fully committed to conservation and this encompasses many different projects or varying scale both inside the House and out in the wider Estate.
Conservation at Hopetoun House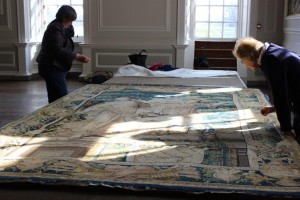 All proceeds from the activities at Hopetoun House go to the Hopetoun House Preservation Trust to help it achieve its aims of Conservation, Education and Public Access. Since the Trust was formed in 1974, it has undertaken an ambitious and ongoing programme of works.
The North Pavilion, originally designed as a stable block, has undergone extensive refurbishment and is now the visitor tearoom and a venue for events, marriages and conferences. The charming Round Pond and Jet d'Eau on the West Lawn were refurbished to enhance beautifully the setting for any event taking place. In 2004 a major phase of restoration on the fabric of the main building helped protect it for the future and allowed the installation of a lift to improve access as well as the creation of a Community Education Centre and Ranger Centre.
The Carriage House has been converted into a conservation studio, which is a leading centre for the conservation of a wide range of historic artefacts. It is here that volunteers care for the Hopetoun tapestry collection. Studio space is also leased to the Scottish Conservation Studio LLP, an independent business that conserves works on paper and photographs, costumes and textiles, and artefacts from collections throughout Scotland and beyond.
Conservation on the Estate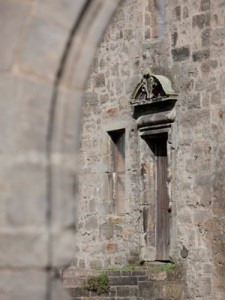 Where Hopetoun House has over three centuries of history the Estate also includes areas of great heritage, geological and landscape importance. A large part of our conservation work includes the many historic monuments, artifacts and buildings dating as far back as the 600's. Our commitment to the surrounding environment and the diversity of wildlife is also evident through the many different projects undertaken on the Estate.
Property
Our culturally and historically significant built heritage includes three scheduled ancient monuments and over 30 listed buildings, many of which are included in our diverse let property portfolio.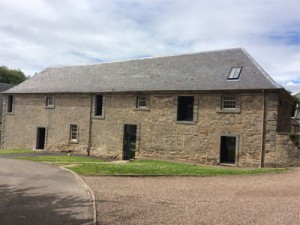 A recent example of conservation in property is the recent restoration and conversion of Hopetoun's A Listed farm workshop known as Home Farm which was built in 1725 but in 2013 became offices for the Estate's staff.
Wildlife Conservation
Information to follow
Environment
Information to follow