Bonfire & Fireworks Award Shortlist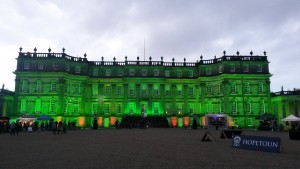 We are delighted to hear that our 2014 Bonfire and Fireworks event that took place on Saturday 1st November has been shortlisted for a prestigious Scottish Event Award.
We couldn't have done this without the amazing expertise of the 21CC Fireworks team and we wish them the best of luck at the SEA ceremony in October.
Advance tickets for this year's Hopetoun Fireworks event on Saturday 7th November are already on sale with early bird discounts available online at Hub Tickets.
Categories: Events Hopetoun House