Farm Shop Scoops 3 Great Taste Awards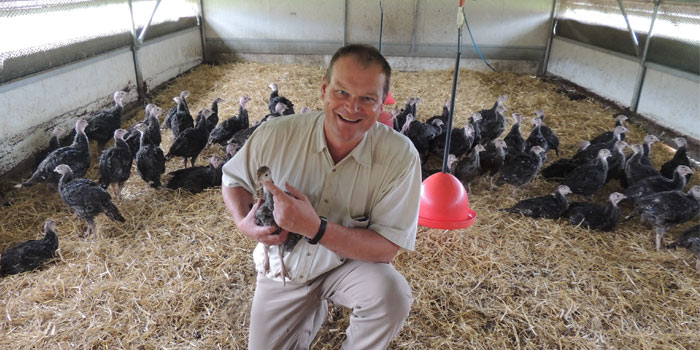 Hopetoun Farm Shop has been accredited in three categories at this year's Great Taste Awards 2015 for their quality butchery products.
The "simply delicious" free range chicken, turkey and lamb which are all reared on the nearby Estate were merited with one star each at the prestigious food awards yesterday.  Organised by the Guild of Fine Food, The Great Taste Awards is the benchmark for fine food and drink in the UK.
The judging process in 2015 saw over 400 judges, including acclaimed food writers, top chefs and other food experts, come together at 49 judging days from March through to early July.  Competition for stars at the Great Taste Awards is tough and out of 10,000 product entries, only 31% were accredited.
Mike Eagers, Head of Rural and Land Use at Hopetoun Estate commented "These awards recognise the hard work of the farmers and butchers at Hopetoun Farm, as all beef, lamb and poultry sold in the shop is from reared on the Estate's farms. Our animals are reared in a way which ensures high standards of husbandry and record keeping, resulting in full traceability."
Marc Cherrie, Farm Shop General Manager said "The Great Taste logo is recognised as the sign you can trust when buying food and drink in a local, quality retailer, so we are thrilled to be able to display it on even more of our butchery range this year."
Categories: Hopetoun Farm Shop