The Stables Kitchen
Customer Notice
Currently The Stables kitchen is serving a reduced menu of fabulous cakes, refreshing tea and energy giving coffee and cool soft drinks. We are impatient to show off our new menus and afternoon teas, however all we need now is a fabulous new team to deliver these delicious goodies to you in our elegant stables tearooms . This is the tricky part……… its taking a little longer to find our team than we anticipated, which means, it will take a little longer before we can bring you our full menu in the stables kitchen.
Please do keep coming to visit for cake and coffees, keep an eye on our social media pages and website for when our team is ready to serve up our full menu.
One of the delights of Hopetoun is a visit to the Stables Kitchen, a clever and sensitive restoration of the 18th Century Adam Stables transformed into a comfortable and cosy eatery, complete with a delicious contemporary menu. Only a few miles from Edinburgh, you can escape to another world and soak up the relaxed atmosphere within a spectacular setting.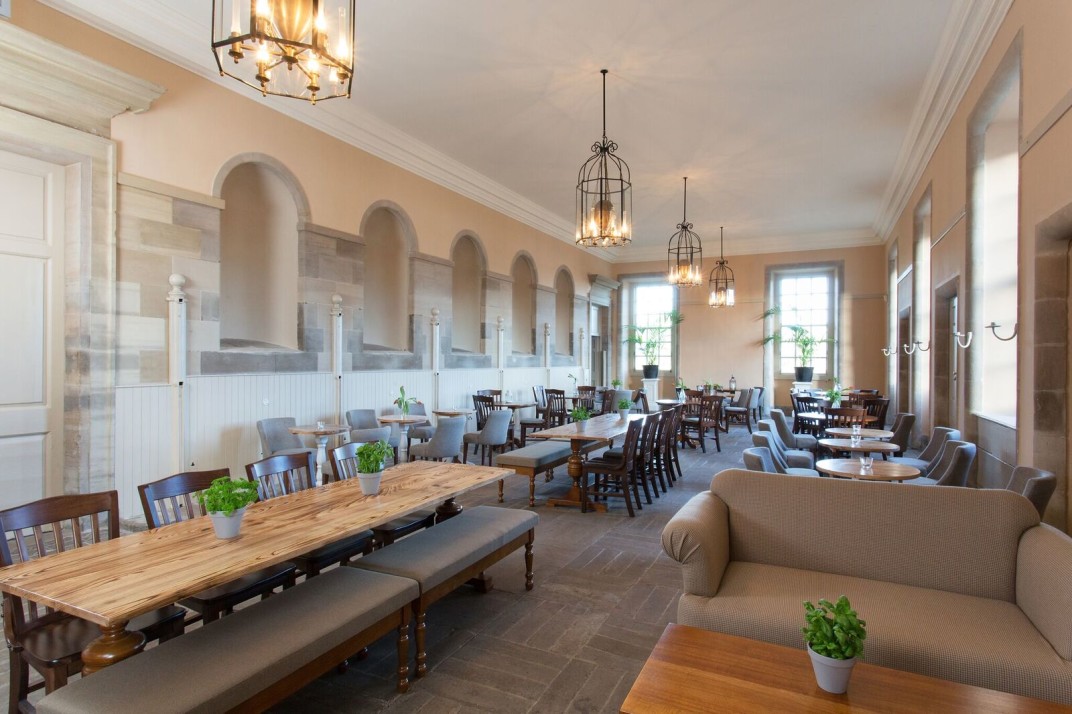 Home Cooked and Freshly Prepared Menu
The ingredients we use in our cooking are important to us. Food provenance in the form of local, Scottish, good welfare and ethically traded ingredients is a key element to ensure we are providing fabulous food quality with minimal environmental impact and are supporting the local economy.
We love celebrating what Scotland has to offer, and our chefs prepare our menu using seasonally Scottish ingredients wherever possible. The eggs in our baking are Scottish free range and we're proud to use Graham's Family Diary milk, butter and cream throughout our menus.
Traditional Afternoon Teas
For a special celebration, treat someone to a unique experience in style, and book a traditional full Scottish Afternoon Tea.
At Hopetoun House our Afternoon Tea is a gourmet delight offering filled sandwiches, homemade fruit scones with lashings of organic cream and Hopetoun strawberry jam, along with a fabulous assortment of freshly made savoury and sweet treats. Included is a pot of loose leaf organic, fair trade tea, speciality coffee or a rich Belgian hot chocolate.
We also have a wonderful selection of treats available on our children's menu including our Afternoon Tea, specifically designed for small fingers.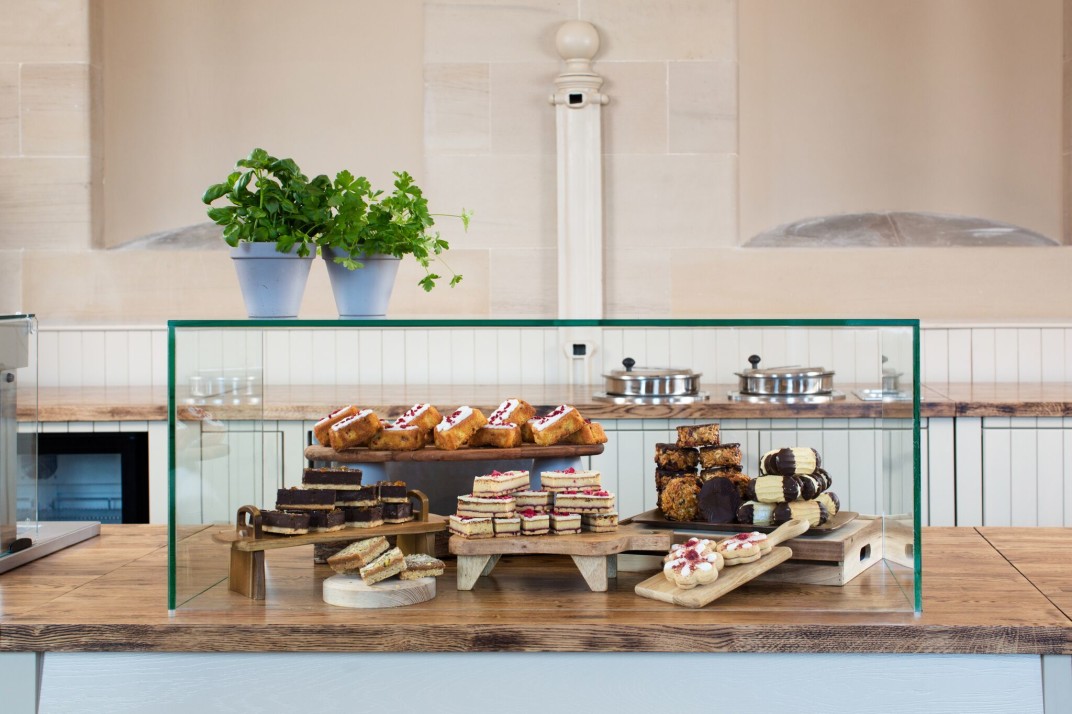 Booking
We offer a counter service for the main menu in the Stables Kitchen and there is no need to pre book.
Should you wish to book for Afternoon Tea then you can pre book your table here.
***Pre booking suspended for now***