The Royal Blind School visit Hopetoun Farm
Hopetoun Estate were delighted to be involved in a recent visit by The Royal Blind School supported by RHET (Royal Highland Education Trust).
We threw open the barn doors for the children to have a hands on experience with some of our old favourites and some of our new arrivals.
The Royal Blind School see a community in which blind and partially sighted people, including those who also have other disabilities, are fully included and lead fulfilling lives. RHET works with volunteers to provide free educational activities and experiential learning opportunities linked to the Curriculum for Excellence.
Hopetoun's Head of Rural Land Use, Mike Eagers,  put a lot of thought into how the children could get the most out of their experience on the farm. Children were allowed to get up close with chickens, lambs, our mini Shetland ponies Buttercup & Bluebell and our biggest resident ex-racehorse Percy.
Karen Valentine from RHET said "Many thanks for a fantastic experience, it was absolutely perfect with lots for the pupils to feel, hear, smell etc.. the children appeared to be thoroughly engrossed".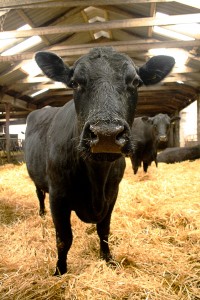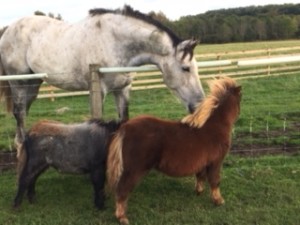 Categories: Hopetoun House