Special Guests at Shopping Night
Hopetoun Farm Shop have confirmed an extra special line up to add to the festivities during their annual Christmas shopping evening on Thursday 19th November.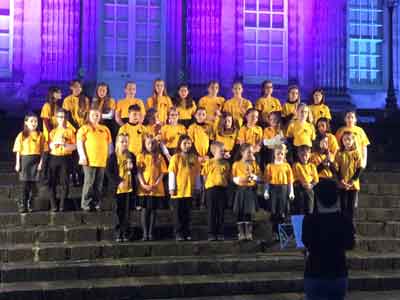 The youngest of the special guests are the Linties who are guaranteed to enchant and entertain shoppers. The hugely popular children's choir made up of youngsters from all Linlithgow Primary schools recently performed at the Hopetoun Bonfire & Fireworks Night at Hopetoun House. Performing for 5,000 visitors from the steps of the stately home it was the choirs first performance at Hopetoun.
The children will be singing Christmas carols at Hopetoun Farm Shop from 6.30pm until 7pm.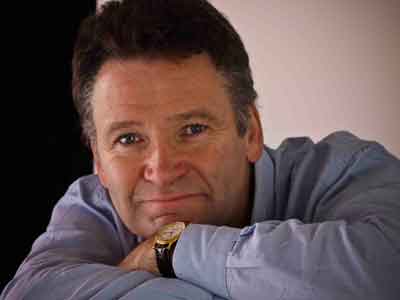 Another guests confirmed for whole evening is Fife based food author and chef
Christopher Trotter. A man of very many talents Christopher will be coming along to chat to shoppers about his range of cookery books which he'll gladly sign and personalise for anyone – a great gift for foodies at Christmas.
We also have our friends from De Brus Brewery  offering tasters of their unique ales from their microbrewery in in Dunfermline and another new supplier from Fife The Very Lovely Sauce Company who will be showcasing their irresistible caramel pudding sauces.
And last but definitely not least the shop will be hosting a 'meet and taste' opportunity with the chocolatier Elaine Forrest who owns Wicked Chocolate in Perthshire.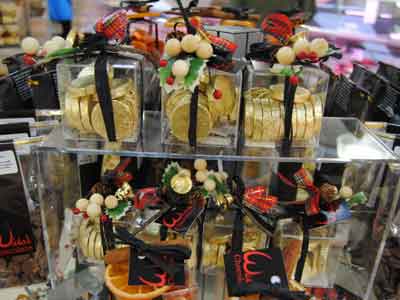 A regular supplier and guest at Hopetoun Farm Shop Elaine will delight and inform you with her unstaoppable passion for using the finest chocolate on earth!
Come along and join in this special evening and you can also enjoy 10% discount on all items in the shop including Christopher's cookery books and Wicked Chocolate (offer excludes alcohol, gift vouchers and Christmas butchery orders).
Categories: Events Hopetoun Farm Shop