Woodland Trust Tree of the Year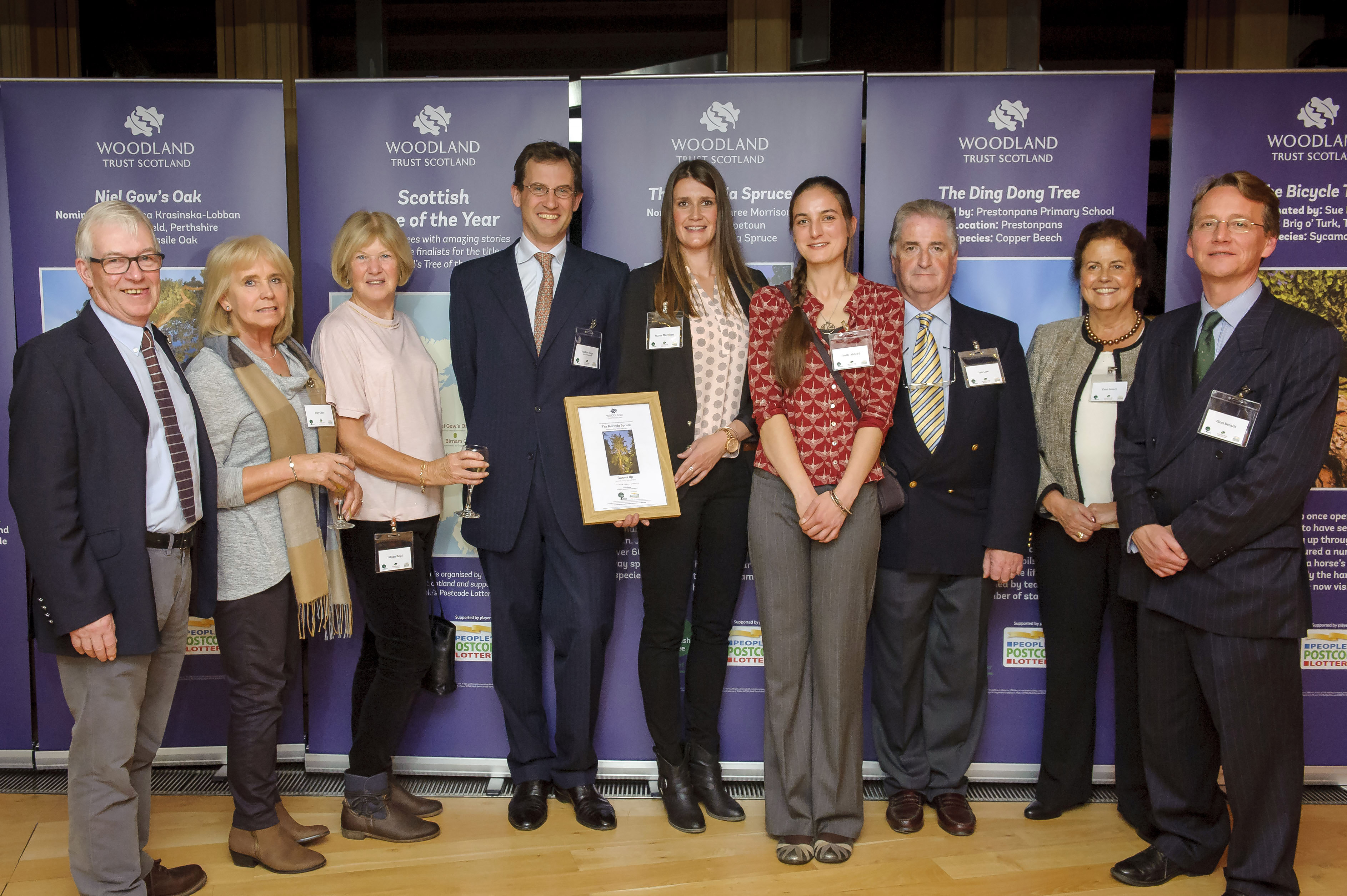 The Hopetoun Morinda Spruce was shortlisted for the Woodland Trust Tree of the Year competition recently.  After a few weeks on the campaign trail, gathering important votes, the voting was closed on October the 9th.
The competition was stiff with the Bicycle Tree in Brig O'Turk, the Ding Dong tree in Prestonpans, and the Birnam Oak, just some of the strong competitors looking to be crowed Scotland's Tree of the Year 2016.
With assistance from the Peoples Postcode Lottery, there was a top prize of a £1000 'TreeLC'  pamper package up for grabs and £500 TreeLC pamper package for two runners up, a prize that we hoped the Morninda Spruce might receive.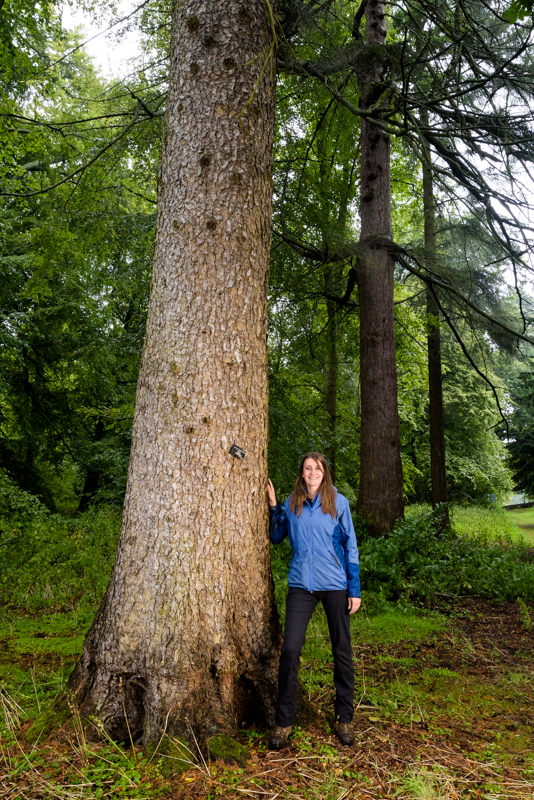 The Morinda Spruce is a very special tree within the Hopetoun collection, it sits alongside a number of other specimen trees including a Cedar that is over 250 years old, planted by the 2nd Earl, a deciduous conifer that was through to be extinct until the 1940s and 500 year old Yew tree. The Morinda Spruce however is of special importance as it was the very first one to be grown in the UK, back in 1821 so is now 195 years old. It was grown by a very distinguished Hopetoun Gardener called James Smith who worked in the grounds for over 60 years.  The scientific name for the tree, Picea smithiana takes its name from James Smith himself to recognise his amazing work in horticulture and particularly in nurturing this exotic conifer.
The Hopetoun Ranger service, grounds volunteers and Lord Hopetoun,along  with some other guests, attended a ceremony at Holyrood, the Scottish Parliament to find out who had won the accolade of Tree of the Year.
We can confirm that we were announced as 'Runner Up' but did not win the top prize.  The shortlisted trees from Scotland, England and Wales are all to be features on a More4 Programme in December so we will keep the top prize winner under wraps until then.
Thank you to all of the supporters of the Morinda Spruce throughout this competition and for recognising the hard work of the Hopetoun staff past and present.
Categories: Hopetoun House