Free Horse Trials Tickets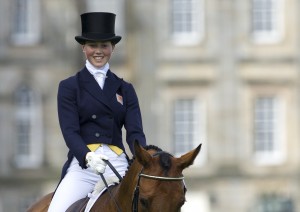 The 2016 Gillespie Macandrew Hopetoun International Horse Trials takes place between 16th & 19th June within the grounds of Hopetoun House and surrounding Estate and attracts competitors from all over the world.
Tickets have just gone on sale for this prestigious event and there's an exciting new offer in place for 2016. The organisers have decided to offer a free ticket, valid for any day of the trials, to anyone who buys a ticket to visit Hopetoun House in advance of the trials taking place.
The 17th Century stately home is graded as a 5 Star visitor attraction by Visit Scotland and welcomes thousands of visitors each year to it's grand interiors, spectacular gardens and enchanting tea room.
Event Director Stuart Buntine says the initiative is in response to feedback from horse trials visitors in previous years: "For logistical reasons the house itself is closed to visitors for the duration of the horse trials so this offer allows people to see the true splendor of Hopetoun House before returning for this exciting sporting event free of charge".
To claim a free ticket to the Gillespie Macandrew Hopetoun International Horse Trials simply visit the Ticket Kiosk at Hopetoun House, purchase an entry ticket to visit the House & Grounds and ask for your free ticket for the horse trials in June which is valid for any day of the event and worth up to £20.
For more information on visiting Hopetoun House and ticket prices  please visit our House & Grounds page
For more information on the horse trials please visit the event website (opens new tab).
Categories: Events Hopetoun House